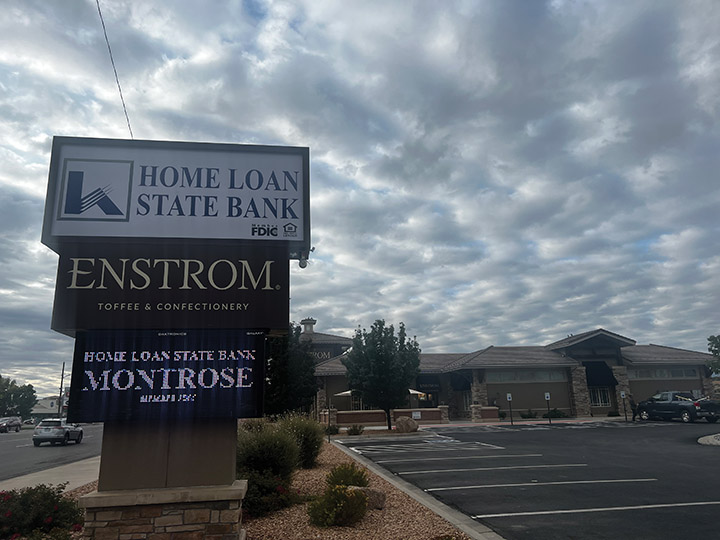 Home Loan State Bank enjoys new location
Justin Tubbs
Montrose Business Times
You've likely heard about it by now, but Home Loan State Bank moved in February, and its new space is a nice one.
"Our business was just outgrowing the location," said Latisha Saunders, president.
They were previously located at 340 S. Townsend Ave. after opening there in 2015.
Home Loan State Bank has one other branch, in Grand Junction.
One of the things Home Loan State Bank prides itself on is helping the local agriculture community. They've helped many farmers and ranchers with commercial lending, and they give back a little by buying from local producers.
"Agriculture is really important to our community," Saunders said. "And so we believe in its future and we're proud to be a lender to farmers and ranchers in our area."
They also support the local FFA chapter, Colorado Mesa University in Montrose and Grand Junction and local high school athletics programs.
Throughout the fall, Home Loan State Bank will be giving out pumpkins to its customers who want them —pumpkins purchased from local producers.
When in season, they do the same with beans.
The building is shared with an Enstrom Toffee and Confectionary retail store, which is based in Grand Junction, so the public is welcome to drop in and look at the new location.