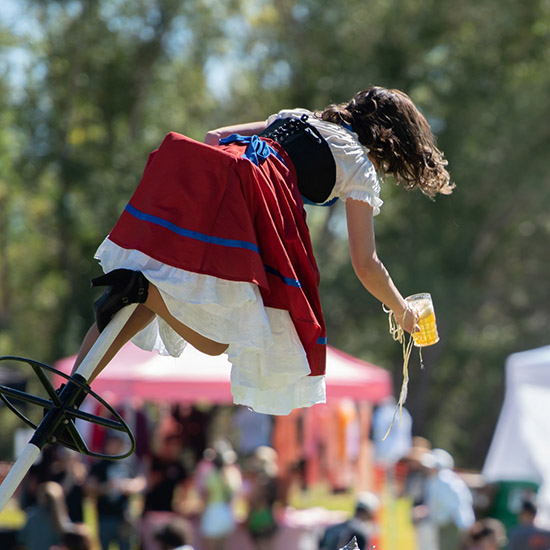 Montrose Oktoberfest coming this weekend
The 18th edition of the Montrose Oktoberfest is coming this Saturday to the Montrose Rotary Amphitheater at Cerise Park, from 1 to 5 p.m.
On tap will be beers from 14 or 15 different vendors, according to the Black Canyon Homebrewers Association.
"We've got a couple bands, and there will be things for kids to do. It's a family event," said Eric Svensen with the BCHA.
Elder Grown and Clay Street Unit are the bands playing. There will also be a costume contest, stein hoisting, a stein relay and more.
Tickets are $35 at MontroseBeerFest.com, or you can buy them for $45 on Saturday at the gate. Tickets allow you to sample as many beers as you like until the event is over.
If you're not a drinker, there are also non-drinking tickets available so attendees can still enjoy the rest of the festivities.
Several food vendors will also be onhand.
"We're excited for it," said Svensen. "We ordered good weather, and it looks like we're going to get that."
Most of the proceeds go to benefit All Points Transit, which provides public transit in Montrose and some of the surrounding area. Oktoberfest is All Points Transit's largest annual fundraiser.
The Black Canyon Homebrewers Association employs volunteers to attend to the event.
If you don't want to drive, there will be a shuttle taking people from the Montrsoe Pavilion to the event every 30 minutes, from noon to 6 p.m. The website has a map and schedule of events.