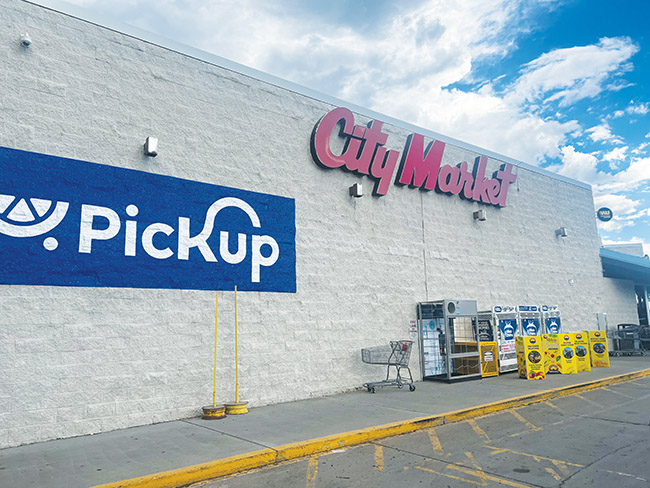 Business, News
September 13, 2023
Kroger and Albertsons to sell off 413 stores as part of proposed merger
Kroger and Albertsons announced Friday that they entered an agreement with C&S Wholesale Grocers to sell off just over 400 of their stores as well as eight distribution centers across the country as the two giant supermarket chains work to finalize a $24.6 billion merger.
Kroger and Albertsons are selling off the properties to appease the Federal Trade Commission and their antitrust concerns.
The two grocers say their merger is on track to finalize in early 2024. It wasn't immediately clear whether the deal would affect any of the Montrose stores.
Reuters reported last week the sale of the Kroger and Albertsons assets to C&S is valued at around $2 billion.
Kroger has two stores in Montrose, which operate under the City Market Banner, and Albertsons has one store, operating under the Safeway banner.
C&S was founded in 1918 as a supplier to independent grocery stores. Today, the company operates Grand Union Grocery Stores and Piggly Wiggly stores in the Midwest and the Carolinas, some of which are corporate owned and some of which are franchised.
The divestiture deal involves 413 stores, along with QFC, Mariano's and Carrs brand names. Stores operating under those banners retained by Kroger will be renamed by Kroger or Albertsons following the close of the transaction.
In the four states where C&S will have the license to the Albertsons banner, Kroger will change the names of the retained stores.
The stores listed by state included in the divestiture are:
• Washington state, 104 Albertsons and Kroger stores.
• California, 66 Albertsons and Kroger stores.
• Colorado, 52 Albertsons stores.
• Oregon, 49 Albertsons and Kroger stores.
• Texas/Louisiana, 28 Albertsons stores.
• Arizona, 24 Albertsons stores.
• Nevada, 15 Albertsons stores.
• Illinois, 14 Kroger stores.
• Arkansas, 14 Albertsons stores.
• Idaho,13 Albertsons stores
• New Mexico, 12 Albertsons stores.
• Montana/Utah/Wyoming, 12 Albertsons stores.
• Washington, D.C./Maryland/Virginia, 10 Harris Teeter stores.
•••
Kroger plans to divest the stores once the merger is completed.
"We look forward to welcoming thousands of new associates to the C&S family and providing them the opportunity to build long and successful careers," said Eric Winn, Chief Operating Officer and designated Chief Executive Officer (effective October 2) of C&S Wholesale Grocers. "As a leader in the grocery industry, we have a strong heritage of value and customer service that is enabled by a deep commitment to our consumers, employees and communities. Today's announcement is another exciting opportunity for C&S to further expand into the retail market, which is an important component of our growth and future success. We look forward to providing a superior shopping experience that delivers both quality and value to our customers."
Justin Tubbs is the Montrose Business Times editor. He can be reached by email at justin@montrosebusinesstimes.com or by phone at 970-765-0915 or mobile at 254-246-2260.