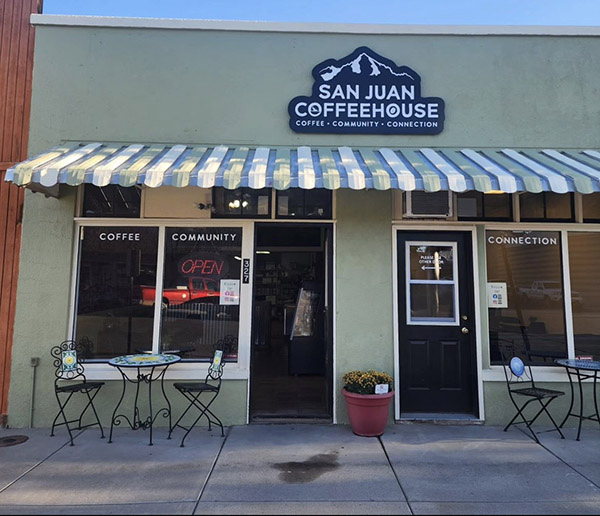 San Juan Coffeehouse opens Olathe location
Montrose Business Times
San Juan Coffeehouse's new Olathe location is now open.
The business, which previously operated as San Juan Brews, now has three locations: 512 E. Main St. in Montrose, inside Montrose Regional Airport and, now, at 327 Main St. in Olathe.
Owners John and Davina Pope first announced the expansion earlier this summer.