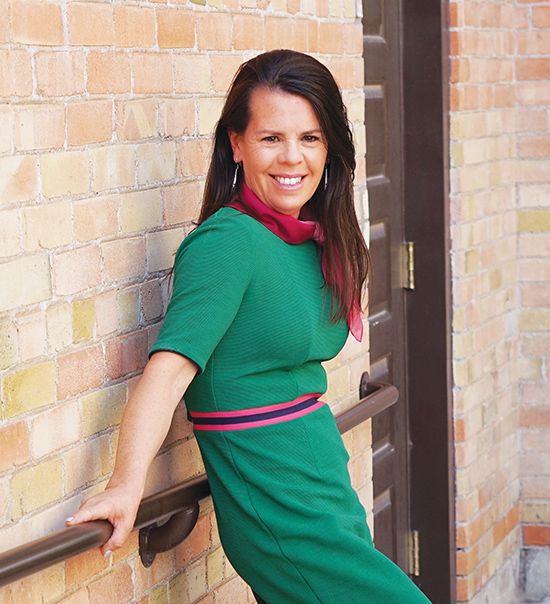 Business, News
August 23, 2023
Suzy Conty, Miss Suzy's Educational Services
Montrose Business Times
Suzy Conty is a career educator, having worked with students for 30 years. She moved to Montrose from Santa Barbara a year and a half ago and has settled down in Montrose. Throughout her career, she has worked as a school teacher, owned two educational businesses and was director of a prestigious school in Santa Barbara.
She moved to Montrose largely because of the "friendly, supportive, and loving community" of Montrose.
Her business here, Miss Suzy Educational Services, provides educational support to students of all ages and stages (from challenged to gifted). Miss Suzy's Educational Services operates out of a historic Victorian home in downtown Montrose that has been transformed into vintage-style classrooms. Conty can be contacted for More Information at 970-318-0982​ or by email at info@MissSuzy.org.
Tell me about your background in education. How long have you been in education?
I am grateful to have a career working with students for thirty years. Throughout my career, I have been actively involved in the field of education. I have been a teacher, owned two educational businesses, and was Director of a prestigious school in Santa Barbara, California.
When did you come to Montrose, and when did you start your business?
I left the "dream job" in Santa Barbara a year and a half ago. I am incredibly happy with my decision to settle in Montrose. The town's friendly, supportive, and loving community are a perfect fit for me at this stage of my career. I established my business shortly after moving to Montrose.
How many students do you see, and what type of things do you teach/work with them on? 
We provide educational support to students. We offer workshops that cover a wide range of subjects in all levels of reading, math, science, music,social skills, manners, and all forms of art, from Preschool through High School. These workshops not only help students acquire new skills, but also allow them to create tangible items that they can take home.
There are talented educators on my team, each bringing their own unique skills; they are experts in their respective fields of education. Their support has been invaluable in serving the families of Montrose. Among them is my husband, who has been named "High School Teacher of the Year'' in two separate school districts in California. He is skilled in teaching many subjects, but in particular, Algebra. "Mr. MG" is currently offering both in-person and live-streaming Algebra classes, as well as tutoring sessions.
Others on our team: Miss Jean has worked as a licensed occupational therapist for decades. Mr. Shaheed rocks the kids with his music classes.
We aim to foster meaningful relationships between the students of Montrose and the world around them.
We follow my specialized curriculum that teaches respect for seniors and others less fortunate than us. We have established relationships with an orphanage and deaf school in Mexico.
How did you identify there was a need for your services in Montrose, and what are some specific services you offer?
I did a great deal of research into the demographics, existing service providers, and specific requirements for opening a unique organization such as ours. I discovered in our community, there is a significant need for additional support, tutoring and mentoring to help students achieve excellence in education.
The services we provide are tutoring, mentoring, assessments, educational plans; additionally we meet with families to design home learning spaces, meet with teachers to better understand their classroom environment, and offer support for homeschool families. As an extra bonus, it is worth noting that we sponsor a Tuesday Talks Speaker Series.
This Fall we are addressing the topics of: Parenting in the Digital Age; How to Get Your Kid into a Great College and How to Optimize Financial Aid; How to Improve Parent-Child Communication; and Love Talks: Relational Advice from a Couple Who Doesn't Have it All Together.
What's your favorite part about working with students?
Oh my gosh, I love working with students. It is a privilege to support and guide young people towards success in their lives. Witnessing their growth and development is incredibly rewarding. This contributes to shaping the future generation of strong, intelligent individuals. Being able to tell a student that they are unique and special, and that their potential is limitless, is a truly amazing experience. This work is not only transformative in the present, but also has enduring effects that can shape a child's life trajectory.
What's your philosophy on education?
I draw inspiration and incorporate the theories and practices of esteemed educators such as John Dewey, Friedrich Fröbel, Maria Montessori, Loris Malaguzzi and the Reggio Emilia approach. I am influenced by my experiences living, traveling, and studying in Puerto Rico, Greece, Costa Rica, Turkey, Italy and Mexico.
The modern world in which children are growing up is rapidly changing. To counter the influence of technology, such as video games and cell phones, it is imperative to offer enriching and high-quality educational experiences that are fun, enjoyable and beneficial. I have a back-to-basics, non-technology philosophy, engaging students by discussing their aspirations and dreams for making a positive impact in the world. By understanding their unique talents and abilities, I can create a stimulating and enjoyable learning environment that focuses on the purpose of education.
The importance of incorporating play and joy during learning is an effective way to connect with students and grants them the time to process and understand the world around them.
What is your advice to parents?
Great question! Just as it is important for a student to gain knowledge, it is important for a parent to do so as well. This is why we put together the Tuesday Talks Speaker Series. Attending these 2 hour seminars, and applying even a portion of what is taught, will improve family life significantly. To learn more, parents can contact us through Facebook, email, phone, or an old-fashioned letter to enroll a student for an after school homework club, assessment, tutoring, themed workshops or to attend an upcoming event.