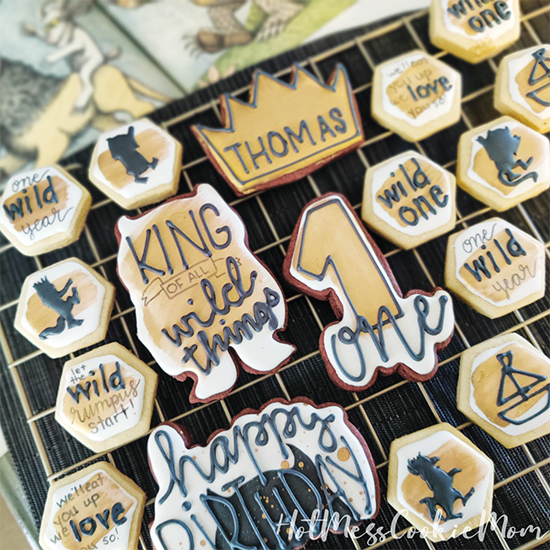 Business, News
August 9, 2023
Mallorie Knight, Hot Mess Cookie Mom
Montrose Business Times
Mallorie Knight started making cookies in 2019. She and her family moved to Montrose from a small mountain town outside of Golden in 2020, and her cookie business so far has been a hit locally.
Hot Mess Cookie Mom is a name derived from the fact Knight has "three crazy boys." She's married to her high school sweetheart and noted loving being "surrounded by the beauty of the Western Slope.
She got into cookies because she needed a creative outlet. Growing up, she was a dancer and continued to dance until she was diagnosed with breast cancer. Chemotherapy made dancing a struggle, and since beating her cancer, her body is still adapting, making dance difficult today.
She picked up the love for baking and cooking from her mom and both her grandmothers.
Everytime someone chooses to celebrate with Knight's cookies, she's "honored," whether it's a birthday, baby shower, wedding … or just a Tuesday. "Cookies are good for everything," she says. She makes different varieties of cookies and supplies DIY kits to those who want to do their own cookies at home.
Hot Mess Cookie Mom is on Facebook, and people can place orders by sending her a message there.
Montrose Business Times: How did you get into making cookies as a business?
Mallorie Knight: I needed a creative outlet. I tried cakes for a little bit, but found that constantly baking cakes to practice on resulted in constantly having cake in the house, and that wasn't good … plus, it's easier to give away cookies than cake.
I love it when someone sends me a picture of their invitation or decorations and I can create a set of cookies that match the theme. Custom cookies are such a great way to make a celebration just a little bit more personal. And, baking cookies allows me to set my own schedule, so I can make sure that I'm available for my boys.
MBT: About how many orders are you filling? And how much time do you put into baking every week?
Knight: I tend to average 3 – 4 dozen per week. On an average week, I spend about 8-10 hours in the kitchen. Plus extra time doing all of the other fun things that having a small business requires — organizing, planning, inventory, communication, new recipes and everything else.
MBT: Where do you work out of, and how have you set up your space to be successful? Knight: Right now I'm working out of our kitchen, getting the baking and decorating done while kids are at school or asleep.
MBT: What has been your favorite cookie project so far?
Knight: That's an impossible question. I think my Taylor Swift set is up towards the top of this list. My favorite set changes out constantly because of the requests I get. What's also fun is I've done engagement cookies, bachelorette cookies, wedding cookies, baby shower cookies and first birthday cookies all for the same couple/family.
MBT: What are some of your goals with your business?
Knight: Our plan is to build a cookie kitchen that's just mine! That way I can work whenever, instead of when the house is empty.
MBT: And how do you want to see it change and grow?
Knight: I love bringing smiles to people's faces, and being a part of celebrating milestones. I hope to be able to take more orders and meet more people in the community.