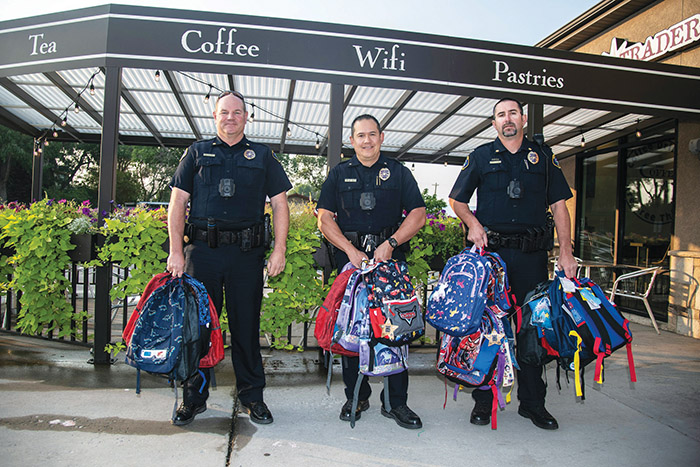 Business, News
August 2, 2023
Montrose Police ask for school supplies for students through Aug. 7
Press Release
In order to help prepare local Montrose County School District students for success in this upcoming school year, the Montrose Police Department is hosting a school supply drive open now until Monday, Aug. 7.
Anyone interested in helping can drop supplies off inside the Montrose Police Department lobby located at 434 S. First St. in downtown Montrose, Monday through Thursday, 7 a.m. – 6 p.m., through Aug. 7.
Useful items include crayons, dry-erase markers, pencils, tissues, ring binders, glue sticks,  composition books, headphones, earbuds, hi-lighters, pocket folders, and backpacks. A full list can be found at this link: tinyurl.com/3snyxhw.
Montrose Police Chief Blaine Hall said officers plan to gather all the collected items inside the lobby of the Police Department for members of the school district to inspect on Aug. 8 at 9 a.m.
"The Montrose Police Department is very excited to coordinate a school supply drive this year in partnership with the Montrose County School District," Hall said. "These much-needed items will go to kids throughout the school year to support those who may not be able to purchase these items on their own."
Hall said he is proud to know that throughout the school year teachers can hand out these supplies to kids who are in need. The Police Department is working to make the school supply drive an annual event to help support local school children, according to Hall.
"Thank you so much to all of our citizens who donate," Hall said. "I challenge the community to fill the police department."
Information in this article is from a Montrose Police Department Facebook post.