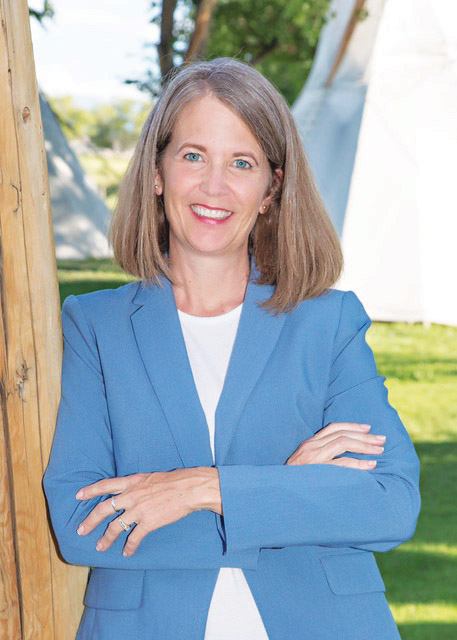 Business, News
August 2, 2023
Montrose Mayor Barbara Bynum announces campaign for Senate District 5, covering seven counties
Press Release 
Montrose Mayor Barbara Bynum announced her candidacy for Colorado Senate District 5 last week.
"I've been proud to serve my community in Montrose as a city councilor and effective community advocate," Bynum said. "I'm running for Senate District 5 to fight for rural Colorado. Our rural communities need someone who will step up and bring together both sides of the aisle to find meaningful solutions for the problems we face daily—from healthcare costs, to childcare availability, to rural broadband access. My family chose to live in Montrose because of the quality of life and opportunities it provides us, and all Coloradans deserve those same opportunities."
In her time on city council, Bynum has been a strong voice for local infrastructure improvements, comprehensive childcare and housing studies, and investments that diversify and strengthen the local economy. As mayor, she was instrumental in a collaborative, regional approach during the pandemic to help local businesses navigate challenges.
Prior to serving on council, she was a leader in the campaign that successfully funded and built a recreation center in Montrose, and she served as vice president of the Montrose County School Board.
Bynum is an active member of the Department of Local Affairs Mineral and Energy Impact Assistance Advisory Fund and the Colorado Municipal League's Executive Board.
Bynum has two children, and she and her husband Kelly have been married for nearly 30 years.
Senate District 5 includes Delta, Eagle, Garfield, Gunnison, Hinsale, Montrose and Pitkin counties.
Information in this article comes from a press release.