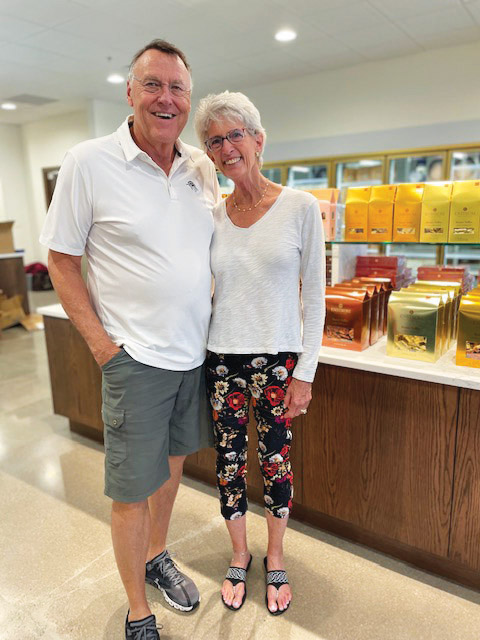 Enstrom Candy to hold grand opening in August
The Enstrom Candies store on S. Townsend will be open soon and a grand opening is planned for Aug. 18.
Doug and Jamee Simons, the owners of the company, are thrilled to open the Montrose store. There are two stores in Grand Junction and two in Denver. Montrose is hiring 12-14 part-time employees and two full-time.
"We had wanted a store in Montrose," Doug said. "But Russell Stovers was here. It wasn't until our bank, Home Loan State Bank, decided to build a new building and asked if we wanted to build our store next door that it came together."
Known for its almond toffee, Enstrom offers far more than toffee. It boasts a homemade ice cream counter and an espresso coffee bar along with a variety of baked goods. The children will be wide-eyed with the wealth of every kind of candy from chocolate dinosaurs to candy toys.
Of course, there are walls of refrigerated cases filled with various sizes of the famous boxed almond toffee. Near the entrance a patio with shaded tables offers a comfortable place for customers to relax
This is the fourth generation of the family working for the company. "Our son Doug Jr. is a candy maker and Jim is in sales," Jamee said. Jamee's grandfather Chet founded the business in 1960 as an ice cream company. The Simons bought Enstrom Candy in 1979.
The new location is at 1440 Encanto Place.