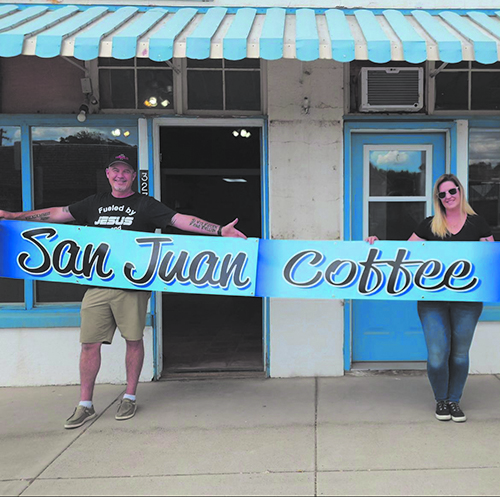 Business, News
May 31, 2023
San Juan Brews expanding to Olathe
San Juan Brews in Montrose is opening a second location, San Juan Coffee, according to their Instagram page.
The business began as San Juan Mobile Coffee, a food truck. They have since moved into a building on Main Street in Montrose. John and Davina Pope stand outside their new location in Olathe, at 327 Main Street.
The Montrose Business Times was unable to get more details before press time Friday.