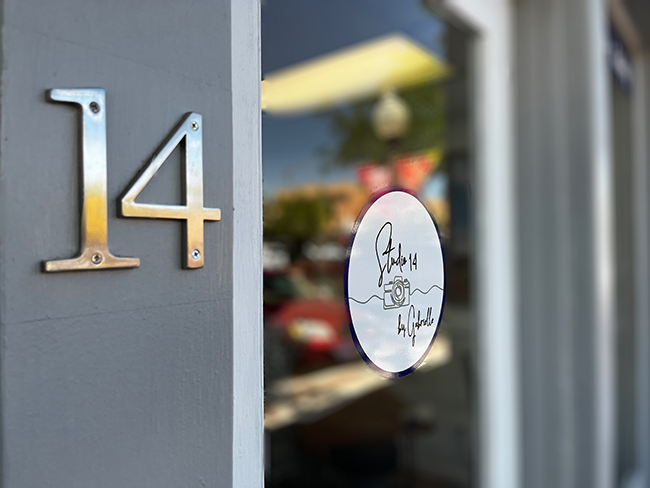 Get your passport; join art discussion
DART on Point
DART (the Montrose Development and Revitalization Team) is designed to help Montrose businesses grow and prosper.
DART meets at 8 a.m. on the first Tuesday of each month at The Community Room in the Public Safety Complex at 434 S. 1ST Street. The meeting is open to the public, so come one, come all. Tuesday, June 6 will be the next DART meeting. Mark it on the calendar (we'll be reminding you again next week.)
Michelle Wingfield is the DART and Grant Coordinator. You can reach out to her at mwingfield@cityofmontrose.org.
This past week, Jacob Wilson from the City's marketing department shot a short video of Studio 14 by Gabrielle at 14 S Uncompahgre Avenue just off Main Street. It's a free service and a cooperative effort by DART and the Montrose marketing department to promote small businesses on the City's social media outlets. Do you have a small business that could use the positive press? Know an owner who could benefit from this kind of exposure? Email Jacob at jacob@visitmontrose.com to get on the schedule.
The DART arts committee is active, and you're invited. Join the discussion on public art and be a part of furthering the vibrant Montrose community. You don't have to be an artist, just someone who wants to have a voice in developing our public art. The committee seeks to invigorate all art including festivals and events; not just downtown, but everywhere in Montrose. Email Michelle at mwingfield@cityofmontrose.org to let her know you're interested in the arts committee.
Passport
If you haven't yet gotten your passport, do so now! We're talking about the Montrose Downtown Summer Passport, coordinated by a few local business owners. https://linktr.ee/montrosedowntownpassport Participating businesses will stamp your passport when you visit on Thursdays and if you collect five stamps, you will earn a prize donated by one of the businesses. Click the link to learn more—better yet go visit a Downtown store and pick up your passport today!
Facades
One of DART's main focuses is improving the façades of businesses in Montrose. And they've got a program for that! The façade program will financially support renovations to buildings by offsetting the cost. If your building needs new siding, doors, windows, or even non-commercial murals, email Michelle for more information. Applicants may receive up to $25,000 in funding. The grant requires a $1:$1 match by the applicant and a $0.25:$1.00 match if the building has been designated on the City of Montrose Historic Register.
Finally, do you know of a business that's moving out or moving in? Let us know! Email Michelle and we'll include news like that right here in this column.
Tune in again next week for more DART news and keep an eye out for the upcoming email newsletter. If you're not already signed up, do so here: tinyurl.com/46mthmhu