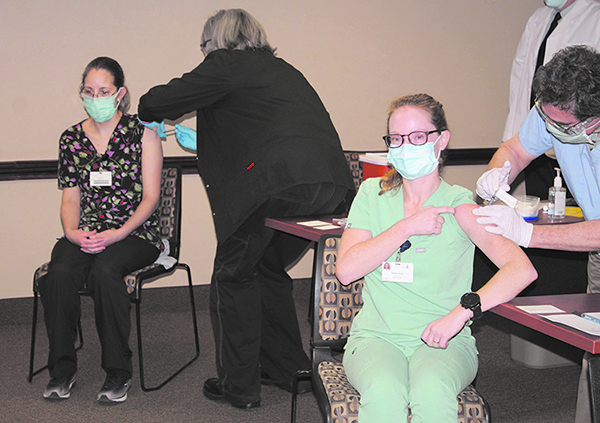 Changes for businesses as public health emergency ends
The COVID-19 federal public health emergency officially ended last Thursday, May 11, and that marks some changes that businesses should be aware of.
Before the emergency sunsetted, the federal government had previously decided to renew it every 90 days or so in an effort to offer health care access to a wider segment of the population.
Vaccines
Health plans have until now been required to cover the cost of COVID tests and vaccines under the public health emergency, for in- and out-of-network providers.
Affordable Care Act plans must only cover vaccines for in-network care now.
The Colorado Division of Insurance encourages coverage of vaccines for all providers, though carriers are not required to keep the same policies that were in place during the emergency.
Insurance coverage
Health First Colorado and CHP+ will return to normal eligibility renewal processes with renewals due in May and noticing beginning in March 2023.
Many Coloradans were made eligible for Colorado's Medicaid and CHP+ programs as requirements for eligibility were loosened. Those will go back to normal, and many Coloradans will be left to find other health insurance.
Sick Leave
With the passage of the Colorado Healthy Families and Workplaces Act during the pandemic.
Part of that meant employers were required to give employees one hour sick leave per 30 hours worked, up to 48 hours per year. That will remain in effect.
The part that expires is the mandate that required employers to give 80 hours of sick leave for COVID, regardless of how much time had been accrued.
The 80-hour public health emergency leave will continue until four weeks after all applicable PHE declarations end or are suspended, the Colorado Department of Labor and Employment wrote on its website.