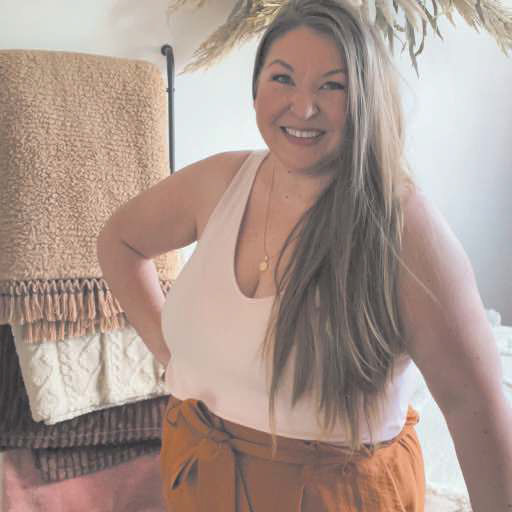 Anna Campbell, Lovely Aesthetics studio spa
Anna Campbell is the owner of the new studio spa Lovely Aesthetics Co. A year ago, her mother was struggling with health issues. She was working from home at the time, so her mom moved in with me so I could keep a close eye on her. My mom moving in with me has been the biggest blessing. She reevaluated her life and figured out what she wanted to do, to have a flexible schedule to spend time with her mom and work.
She went back to school to get her esthetician license.
She enrolled in school at TCR in May last year and started the program in August. She opened the business in March. Lovely Aesthetics is open Thursday to Sunday, by appointment only. Campbell currently offers facials, dermaplane, eyelash extensions, brow laminations, waxing and makeup services. You can follow Lovely Aesthetics on Instagram at @LovelyAestheticsCo.
Montrose Business Times: What's the best part about doing what you do?
Anna Campbell: lhe most rewarding part is when my clients see themselves in the mirror. Their initial reaction in the handheld mirror is amazing, but when they stand up and see their whole face in my full length mirror, they just glow differently, hence my tagline, "You glow differently when you're feelin' lovely." I can see a change in their demeanor, and they look so happy and kind of walk differently too.
It's the best feeling to help someone simplify their routine and help them feel more confident and beautiful in their skin.
MBT: I Iow has your business formed and grown since March?
Campbell: I just opened in March, and I was overwhelmed and so grateful for the support the community showed me at my grand opening. It helped jumpstart my business. Since then I've been making changes to my small studio to make room for retail products.
I'm constantly learning and expanding my knowledge in this field, too. At the end of March, I got my dermaplane certification, and I am so excited to have added this service to my menu.
I dedicate a lot of my time working on content for social media. I am very active in my Instagram stories and share a lot of valuable information regarding self love and skincare. I've surpassed 300 organic followers in four months sharing reels and infographics. It's important to me to teach my clients and followers what products are beneficial and harmful to their skin.
MBT: Where do you hope it goes in the future? What's your business goal?
Campbell: I hope to outgrow my studio and have a waitlist for clients wanting my services.
My goal is to eventually have a larger storefront with a boutique and rooms to rent to other estheticians.
MBT: What sets you apart from similar businesses?
Campbell: Lovely Aesthetics has a lovely aesthetic (giggles). I love home decor and 1)1 Ys. It was extremely important to me for my clients to be comfortable.
In school, it hurt to lay on the massage tables. I didn't want my clients to dread coming to see me. I found a gorgeous lash/facial bed with a really high price tag and a long delivery timeframe. I dissected the photo of my dream bed and quickly called my younger brother to ask him if he thought Id be able to make it. Between snow storms and frigid temperatures, I carried this large, heavy bed in and out of my apartment to build it.
With the help of my 72-yearold mother, we moved it into the building just before another snowstorm. I finished making and sewing the gorgeous cover in my studio.
The ambiance and color palette of my small studio is very calming and inviting.
Although the other businesses provide similar services, there is only one me. My mission is to safely produce natural looking results while providing a quality experience. I strive for excellence in each and every service to consistently exceed client expectations.