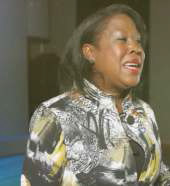 Working (and taking pride) in our community
Most people know that small businesses create jobs, stimulate economic growth and foster innovation. They also provide essential services and supplies to their local communities. By spending money at locally owned and operated businesses, individuals help to strengthen the local economy by keeping dollars in the community and avoiding the losses that come with sending money outside of the area.
Studies show that for every $100 spent at a small business, roughly $68 stays within the local economy compared to only $43 if spent at a large national chain. In addition, small businesses account for more than half of all U.S. jobs and are responsible for creating two-thirds of new jobs in America.
Beyond those statistics, most small business owners live and work in their communities, taking pride in making their cities a little nicer. Locally, I believe our business leaders work hard to build their reputations and support economic growth through community involvement and volunteer work. I have found that these business owners care quite a bit about Montrose.
In the spring of 2017, my family and I arrived in Montrose from Kansas City, Missouri. I accepted a position here and looked forward to being an active member of the local business climate. I had done this six times before in various large cities throughout the US, but this is the first time I encountered something truly different.
On my first day at the office, two ladies reached out to me and asked if I would have coffee with them the following week. They wanted to welcome me to Montrose and tell me about a new women's club. After meeting with them, I walked away encouraged that the local business climate wasn't stagnant – just the opposite. The ladies I met with then, Phoebe Benziger and Sue Hansen, had just launched a Women's Giving Club. Today, the club members give $10-15,000 to a local nonprofit quarterly.
The founders of the Women's Giving Club are just one example of community-minded and engaged leadership in Montrose. The following week, I was invited to lunch by local car dealership owner Ross Turner. Ross also wanted to welcome me to the community and to make sure I was aware of the philanthropic efforts of local business leaders through the Montrose Rotary Club. We all know that Ross is a good salesperson, but after speaking with him and hearing about how much the members of the Montrose Rotary Club give and do for this community, I was sold.
The above stories are just a couple of real-life examples of Montrose leadership fostering a climate of generosity. These past several years, I have challenged myself to stand on the shoulders of local giants and be intentional about being a part of the growth and prosperity of this great city. Who will join me?
Tonya Maddox is publisher of the Montrose Business Times. She can be reached by email at tonya@ montrosebusinesstimes.com or by phone at 970-765-0915.