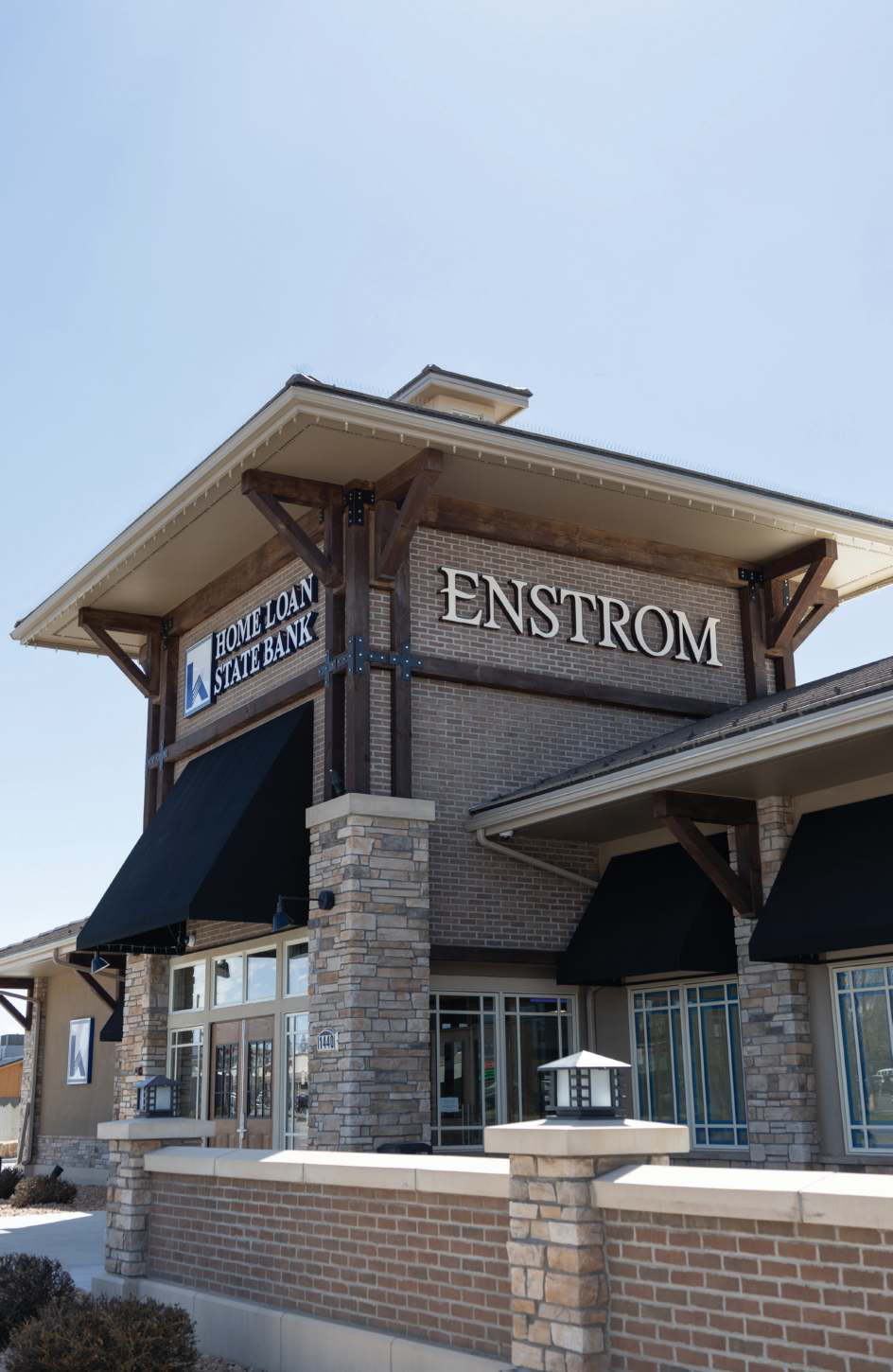 Candy shop takes over portion of old Russell Stover space
It's a familiar sight.
Where there once was a Russell Stover candy and ice cream shop, there will soon be an Enstrom Candies.
The new shop, which will share a building with Home Loan State Bank at 1440 Encanto Place, will be a confectionery, coffee shop and ice cream shop and is expected to open mid-June.
The Grand Junction- based company has four other retail locations, making the new Montrose location the fifth.
"It didn't make much sense for us to be in Montrose before," Enstrom Candies president Doug Simons told the Montrose Business Times. "But when (Russell Stover) closed and moved, we thought it's be nice to have a store in Montrose."
The candy company banks with Home Loan State Bank, which purchased the building in February 2022. The bank, which was previously located at 340 S. Townsend Ave., approached Enstrom and asked if they'd want to put a store in the new building.
"We're very tickled to be able to hang our shingle in Montrose," Simons said. "We're excited to open the store in conjunction with the bank. People can come right through our store and into the bank, so we're likely to help each others' businesses out there."
The two businesses plan to hold a formal grand opening together.
Other retail locations for the candy company include two in the Denver area and two in Grand Junction. They also set up seasonal kiosks on the Front Range.
Enstrom has Grand Junction roots dating back to 1929, when Chester K. "Chet" Enstrom and his wife Vernie moved to the town and partnered with Harry Jones to establish the Jones-Enstrom Ice Cream Company.
When the stock market crashed and banks closed, they had to get creative, according to Enstrom's website. Chet Enstrom took a course in refrigeration engineering and became the refrigeration expert in the Grand Valley.
During WWII, Chet made toffee for those serving overseas. Parents of the men serving provided the butter and sugar, and he supplied the rest of the supplies. Later, Chet perfected the almond toffee recipe, for which the company is known today.
The company is still in the Enstrom family. Chet's granddaughter Jamee and son-in-law Doug Simons joined the company in 1979. They purchased it in 1993, and their sons Doug Jr. and Jim are now owners.
Justin Tubbs is the Montrose Business Times editor. He can be reached by email at justin@montrosebusinesstimes. com or by phone at 970-765-0915 or mobile at 254-246-2260.