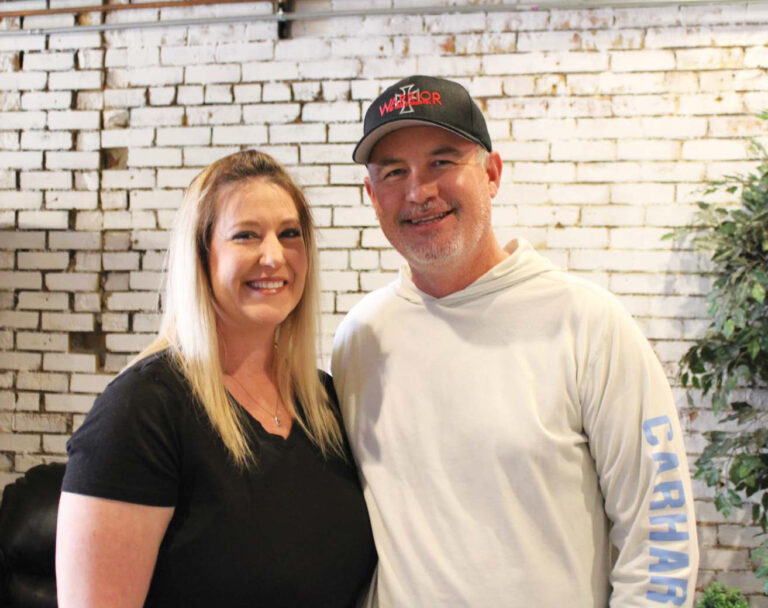 John and Davina Pope, owners of San Juan Brews coffeehouse and taphouse
John and Davina Pope are owners San Juan Brews, a coffeehouse and taphouse at 512 E. Main St. in downtown Montrose. They have four daughters and three grandkids, and are both third-generation Uncompahgre Valley natives.
They pride themselves in supporting local businesses by sourcing most of their coffee products from locals and carrying a large selection of beer on their tapwall. They expressed thanks for how the community has embraced them over the last three years.
MBT: In a short time, it seems you've become an anchor in downtown Montrose. What have been some of the best parts of operating in the heart of downtown?
SJB: When the downtowns of small communities thrive, the community itself thrives. We are fortunate to be in a town that is rich in history that is on display in our historic buildings and our growing downtown business population. Being in this environment has given us the opportunity to collaborate with other Main Street businesses and be creative in the events that we host and participate in, in ways that would not be possible in a non-main street location.
MBT: You've made some changes recently to your business: A kitchen was added, the brewing process moved out, and you've got lots of guest taps now. How have those changes been met by your customers, and what's the big vision moving forward for SJB?
SJB: We have always and will continue to be primarily a coffeehouse. The changes that have been made over the past few months have allowed our primary focus and our overall business plan to align more closely with our personal values.
Change is part of the game when you own a business. The ongoing challenge is ensuring that the changes you make continue to reflect who you are as a company and where you see the business growing. With that said, stay tuned as there is more to come.
MBT: When people think of a coffee shop/ bar, they think of a place to be social. Do you guys like being a social spot, and what have you done to create an environment that welcomes that sort of thing?
SJB: We absolutely love that Montrose has made us the place to bring your friends and families to hang out and socialize. Many of life's greatest moments occur over a favorite beverage or amazing meal.
Some of the moments we have been able to be part of are music videos being recorded onsite, family and high school reunions, youth groups, church groups, bible studies, co-working, game nights, concerts and even marriage proposals.
MBT: Spring is here… Can we expect some live outdoor shows like we saw in 2022?
SJB: We are so lucky to live in a community that embraces music, and 2023 is no exception. From the Summer Music Series to the music on the lawn at The Bridges, we will have lots of opportunities to listen to live music. So, with that said, we have changed direction and rather than having a music series, we will have a six-tournament cornhole series, the proceeds of which will be donated back to 501(c)3 nonprofits. So if you know of a nonprofit that could benefit from this, please give John or Davina a call. we would love to work with you Also, keep an eye on our events calendar as we host live music every Friday night, and we have an amazing list of artist that will be performing throughout 2023
MBT: Talk about your business' growth. How have you grown in terms of reputation, sales, and customer base? And where do you hope to go in that regard?
SJB: Our business has grown in ways we never could have dreamed. Day to day, 30% of our business is new people who have never stepped foot in our building. In a community that has so many options for coffee, we are truly thankful that we continue to see this type of growth. When we opened San Juan Mobile Coffee in 2020, we intended it to be a side gig. Little did we know it would turn into our full-time gig and that it would create employment opportunities and give us the opportunity to do what we love… create amazing coffee beverages and spend time with customers who have now become friends. Coffee, community and conversation.
John and Davina Pope own San Juan Brews in downtown Montrose. Justin Tubbs | Montrose Business Times